I met Joseph Hart skating the cold streets of Providence, Rhode Island during art school. Originally from New Hampshire, Joseph Hart lives in Brooklyn, New York. His work has been exhibited at museums and galleries across the United States and Europe. He has been featured in FlashArt, Modern Painters, COLOR Magazine, Elephant Magazine, and The New York Times. His work is in the collections of The Rhode Island School of Design Museum, The Davis Museum at Wellesley College and The Metropolitan Museum of Art. He is also a super nice guy.
When did you start skating?
I got into skating in the mid/late 1980's. Some older kids from California moved into my rural New Hampshire town. I saw them skating and was immediately interested. I was 11 years old.
What was your first skateboard?
I'd like to think I had two "first" skateboards. My first "first" skateboard was a Santa Cruz Jammer, which I received as a Christmas gift from my parents (bless them). It had a black and white chain link fence graphic on it, and came with red wheels and matching red nose and tail guards. I stopped skating for a few years, but got back into it in 92-93'ish, and set up my second "first" board, which was a Consolidated Karma Tsocheff.
While we are on topic, my favorite board of all time was the Good & Evil that featured the rails-nose/tail guard-birdie graphic. That shape was lovely. It was a white full dip, and I was really into how well it recorded and held my slide marks. More importantly though, it was the fact that it was a very small independent company, and I was friends with the people behind it. That was important.
When did you stop or slow down significantly?
I slowed down a handful of years ago. My narrative is cliché: got busy with life, my body started to react negatively to skating, I had a kid(s) that shifted my perception of time and energy, etc. I still push around a bit, and I'm hoping to get in some mellow sessions with friends this fall.
What do you do for a living?
I make paintings and drawings that are sold through a handful of art dealers and galleries. I also teach at the undergraduate level. It's rewarding and challenging and exciting, all at once.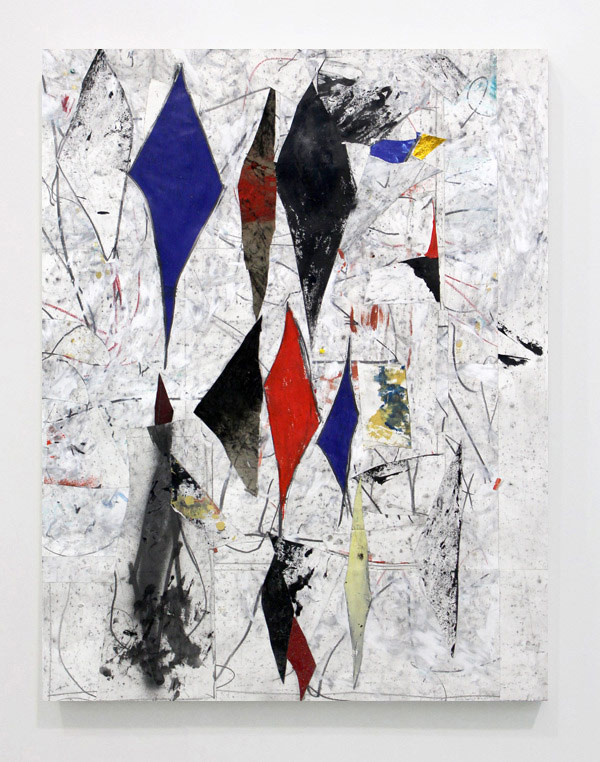 When you are not skating, how often do you think about skateboarding?
Regularly. I live in a big city, so I see people skating all the time, and I'm always noticing spots that look like they would be fun. I check out a few skate-related websites, and participate vicariously through those I suppose.
How did skateboarding affect the direction of your life?
I love the social aspects of skateboarding. My younger brother and I bonded more deeply through skateboarding. I've met some of my closest friends through skateboarding. I guess for me it's been a way to connect with people that might share a similar value system to my own. The visual culture (graphics, stickers, magazine ads, etc) of skateboarding was a huge influence on me, too.
What is the connection between skateboarding and creativity?
I think skateboarders and creative people have comparable psychologies. We are curious observers who respond and interact with what's around us. We take risks and fail often, learn from these failures, adjust and try again, and again, and again, all in the name of forward progress. We attempt to use the objects, ideas, materials and spaces that we have access to, re-purpose and re-define them, and with any luck, make something unique and memorable happen with them. We live interesting and meaningful lives.
More about Joseph Hart
Joseph-Hart.com
Connect with Joseph Hart